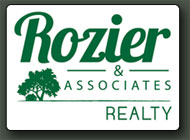 Rozier Realty Serves the Real Estate Needs of Southwest Georgia.
Rozier Realty is our real estate division, and specializes specializes in the purchases and sales of large tracts of land.
Our company is the perfect fit for those investors that are looking for hunting land, timber tracts (young or mature), farm land, or just about any other type of land tract that may interest you as a buyer or seller. We have been in business for many years and can provide just about every supporting service that you may need before and after your purchase.
We Specialize in Land Tracts!
Let us locate the land tract, hunting land, timber investment, farm land, or any other type of property that you are searching for. We also provide related services, such as land brokerage, property appraisals, and forestry management and consulting.
Ready to get started? Contact Perry Clements, III today to get started purchasing or selling your land tract and/or other property.